The lower tranches of MSBAM 2013-C10 have been in trouble since the beginning of the pandemic. Fitch details their latest downgrade in their last update at the end of September.
In particular, the downgrade is due to the troubles at Westfield Citrus Park, which is in a friendly foreclosure; Southsdale Center; and the Mall at Tuttle Crossing. Let's look at these centers in sequence.
According to Fitch, Westfield Citrus Park reported June 2021 TTM in-line sales of approximately $120 compared to $379 per sqft at YE 2019. However, that is a grossly misleading figure, as it includes the depressed traffic during the 2020 holiday season. In reality, the October 2021 traffic at the mall was up 13% compared to October 2019. More telling, and despite the subdued interest on "Black Friday" in the last couple of years, there were approximately 45,000 visitors on Friday, November 26, 2021 vs 46,000 on November 29, 2019, and 48,000 on Friday 23, 2018.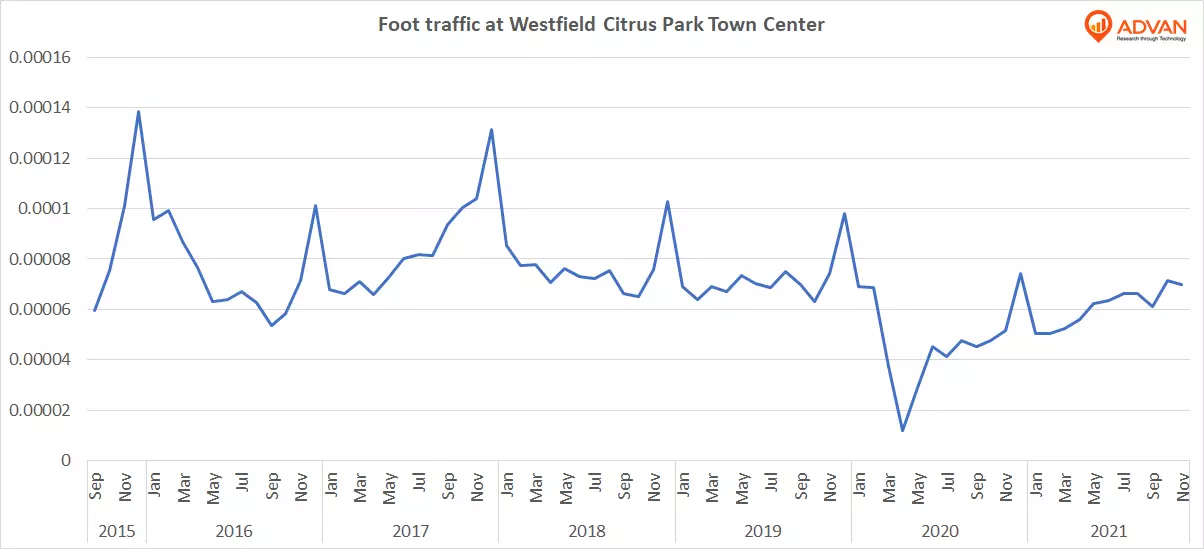 The anchor tenants of Dillard's, Macy's and JCPenney, as well as the largest collateral tenants of Regal Cinemas and Dick's Sporting Goods all rank pretty high in terms of visits/sf vs the other stores of each company. For example, Macy's is at the top 82th percentile versus all other Macy's in the US; Dillard's is in the 68th percentile, JCPenney 84th, Dick's 86th, Regal Cinemas 93rd. This means these locations are doing well for these chains and there is no indication that these tenants intend to vacate.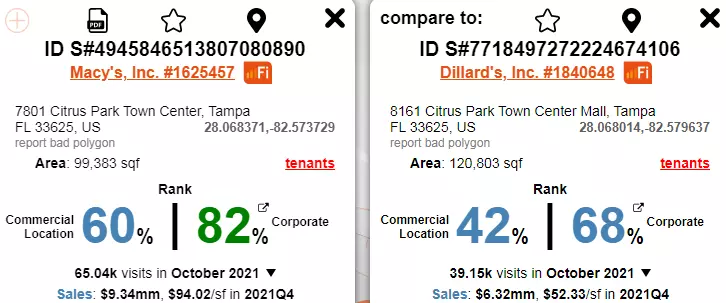 Competition for this Mall comes from Westfield Countryside and Westshore Plaza. As we can see though, both malls have underperformed Citrus Park in October: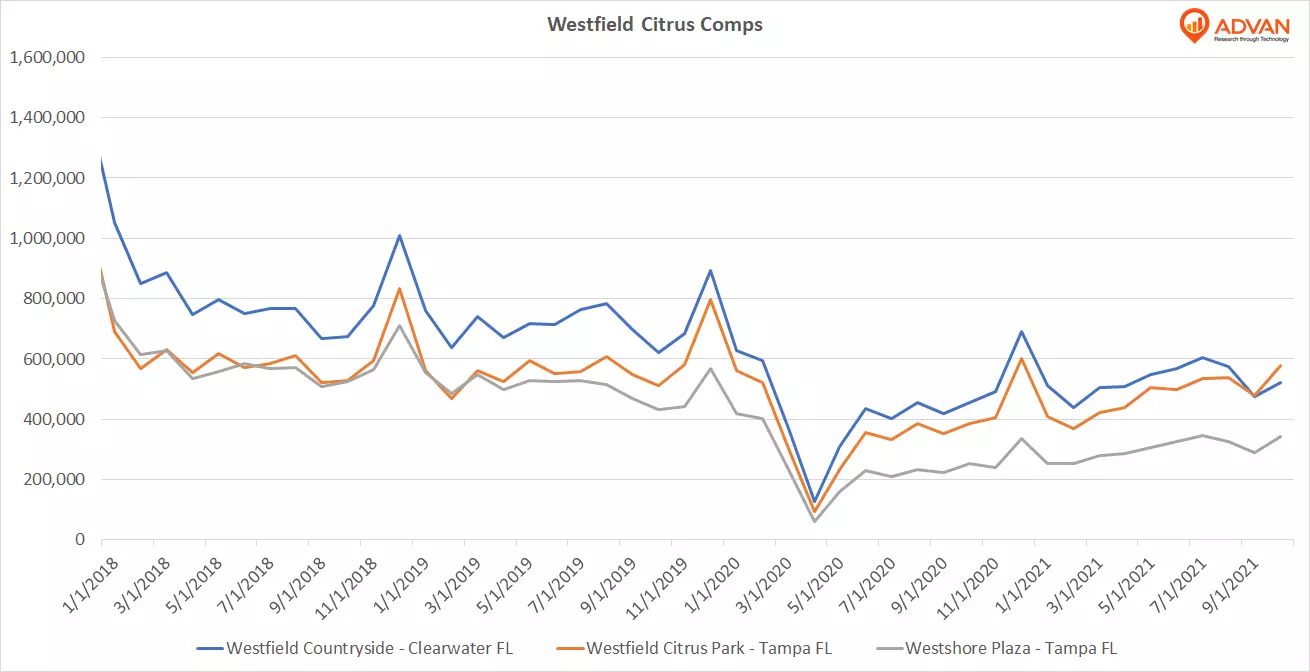 Similarly, Dillard's and Macy's, two of the common anchor tenants between Citrus Park and Countryside have lower corporate rankings in Countryside (i.e., they are less profitable for Macy's and Dillard's). JCPenney, the 3rd common anchor tenant is similar for both.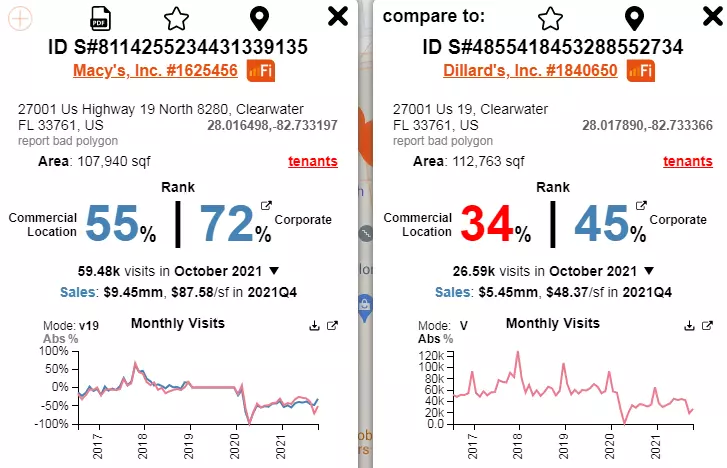 As we can see from all the data points above, Westfield Citrus Park is doing much better than the numbers used to create its ratings.
Running similar analyses for the Southdale Center and the Mall at Tuttle Crossing, we see a less rosy picture, with October traffic in Southdale down 10% vs 2019 and Black Friday traffic down 15%; and the Tuttle Crossing mall being down 40% vs 2019 on both measures. The picture in both of these centers is similar to that used for Fitch's latest ratings.
Overall, the traffic across all locations of MSBAM 2013-C10 is up 23% MTD November 2021, and down only about 10% vs 2019. This robust performance, combined with the much better than expected performance of the Westfield Citrus Park, point to a potentially better than anticipated outcome for the lower tranches of the bond, and a buying opportunity at the current repressed pricing levels – estimated by Solve Advisors® at $22 and $54.5 for the F and D tranches respectively.