For years, Apple has been a force to reckon with. Many retail brands have seen their share of discretionary spending lost, as consumers prefer that new iWatch to some other luxury item, be it clothing or accessory.
But, is that trend here to stay? Has the consumer had enough of virtual items during the pandemic, and is sporting a new iPhone as big of a fashion statement as it used to be a couple of years ago?
Tracking how much visitors spend at physical store locations is the ideal way to tap into the change in consumer sentiment as, despite the convenience of online shopping, you really have to see how that watch its on your wrist, or how that t-shirt looks on you before you take the plunge.
Here we use Advan's traffic data and Consumer Edge's offline spend data to measure actual conversion ratios. The average Apple (AAPL) store visitor spent $60 in April, vs $9 at American Eagle Outfitters AEO), but AEO sure looks much more stable than AAPL lately: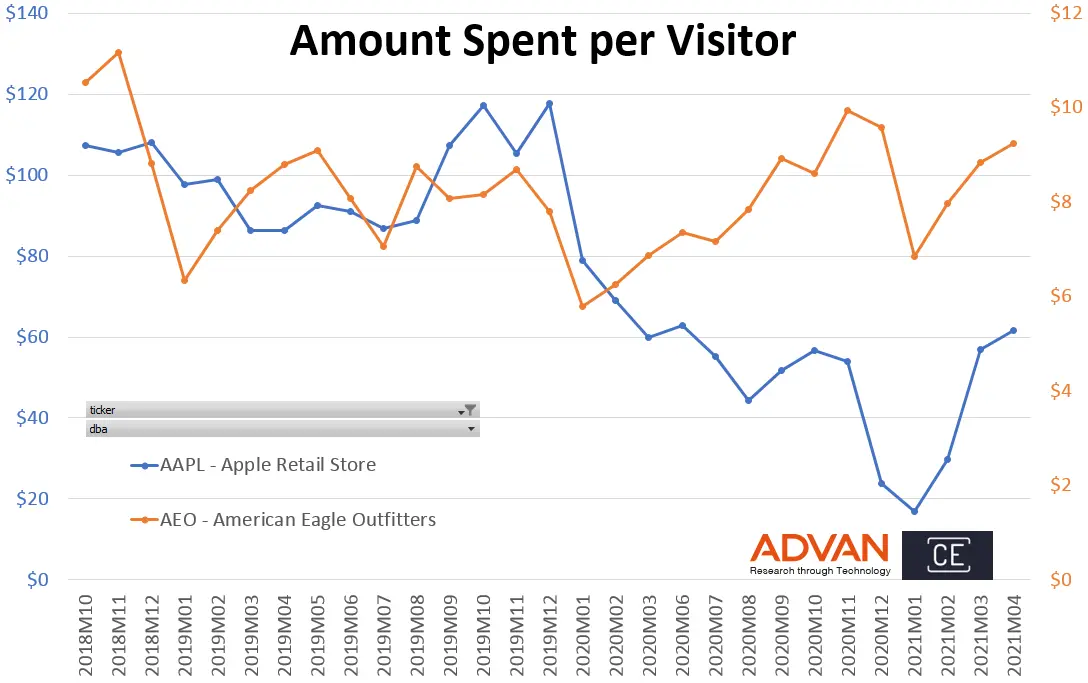 What if we compare Apple to other luxury brands? At the average Luis Vuitton (LVMUY) location, including Tiffany's, Bulgari, Marc Jacobs and Sephora stores, conversion might only be at $3 per visitor, but it sure looks as though we are collectively starting to crave that old school analog watch on our wrist more than an electronic one: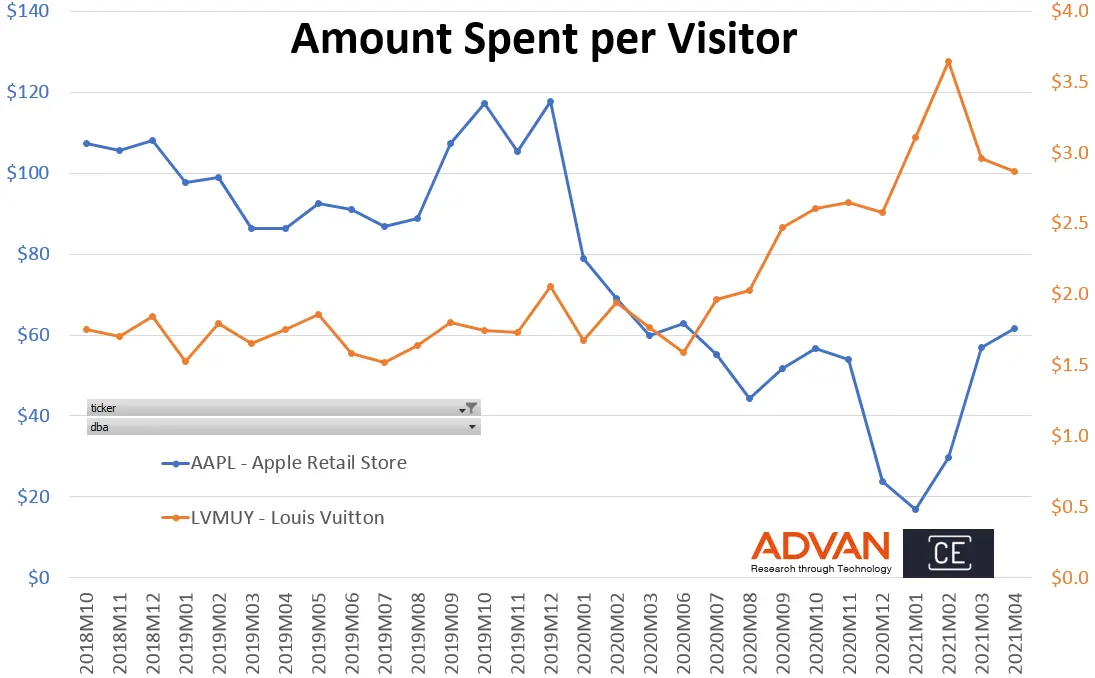 Now, how much of that conversion is due to more customers actually purchasing something (Conversion), vs. how much each customer spends (Basket Size)? Here is the customer conversion ratio (percentage of visitors that buy something) for Apple and Luis Vuitton. Apple is at 20% and Luis Vuitton is at 1.5% but is recovering much faster: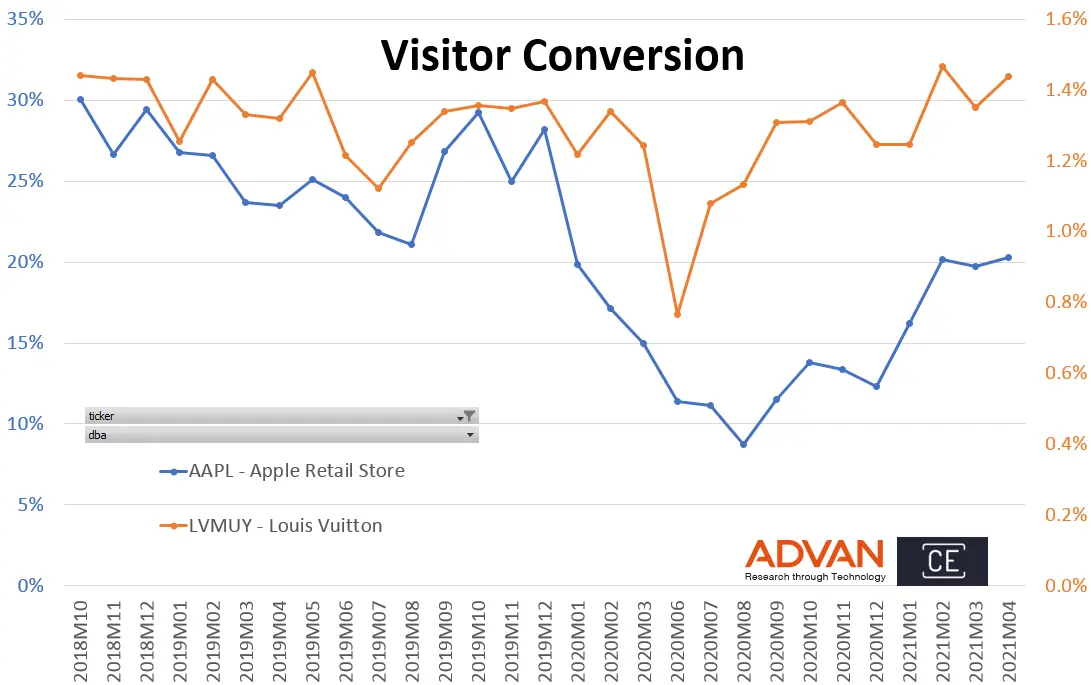 And here is the average basket size; we can see this is pretty comparable, which showcases that both brands have a big discretionary/luxury component to them: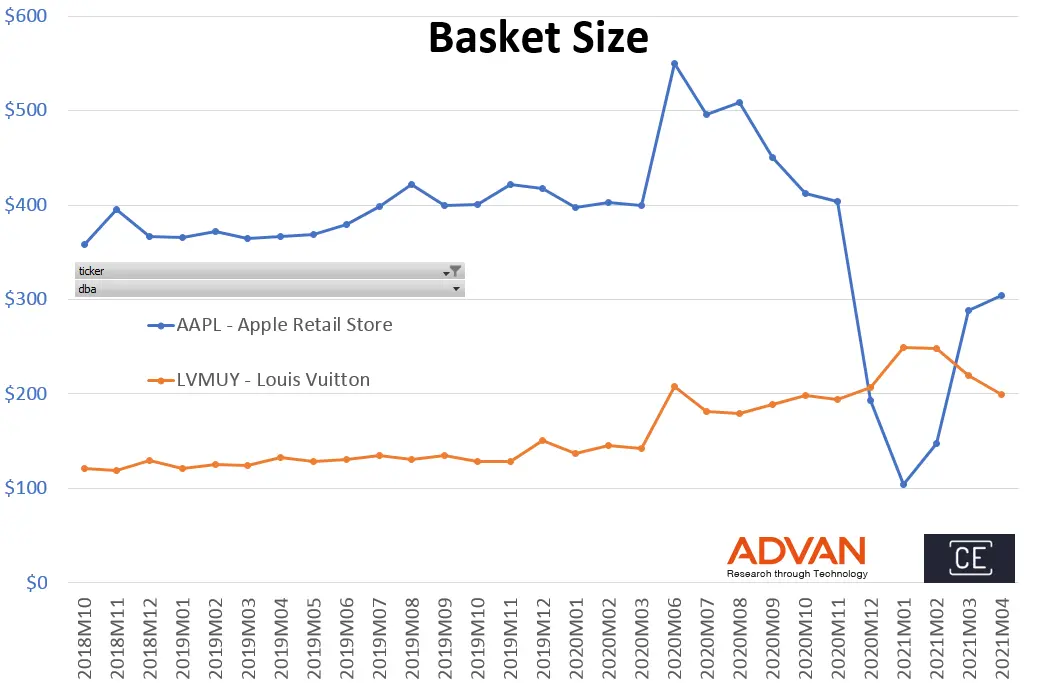 The same conversion and basket size analysis is interesting for American Eagle Outfitters vs Apple. Shopper conversion is 12% for AEO and 20% for Apple, although that's down from 30% pre-pandemic: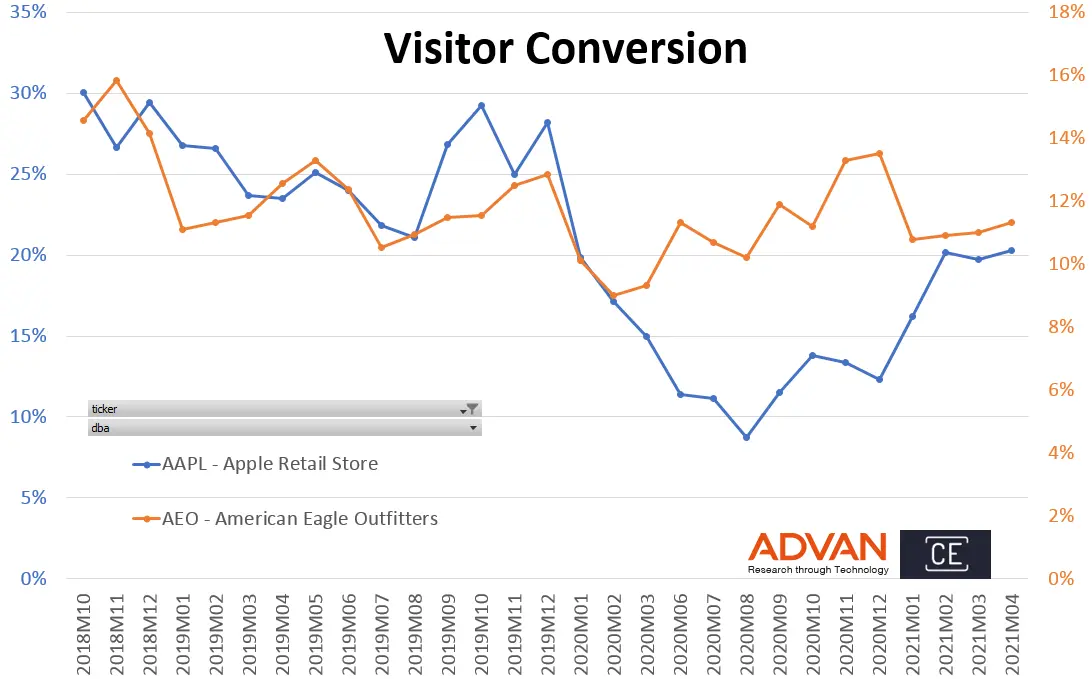 But Apple's basket size is about 4 times larger – albeit not as stable, and not growing steadily, like AEO's: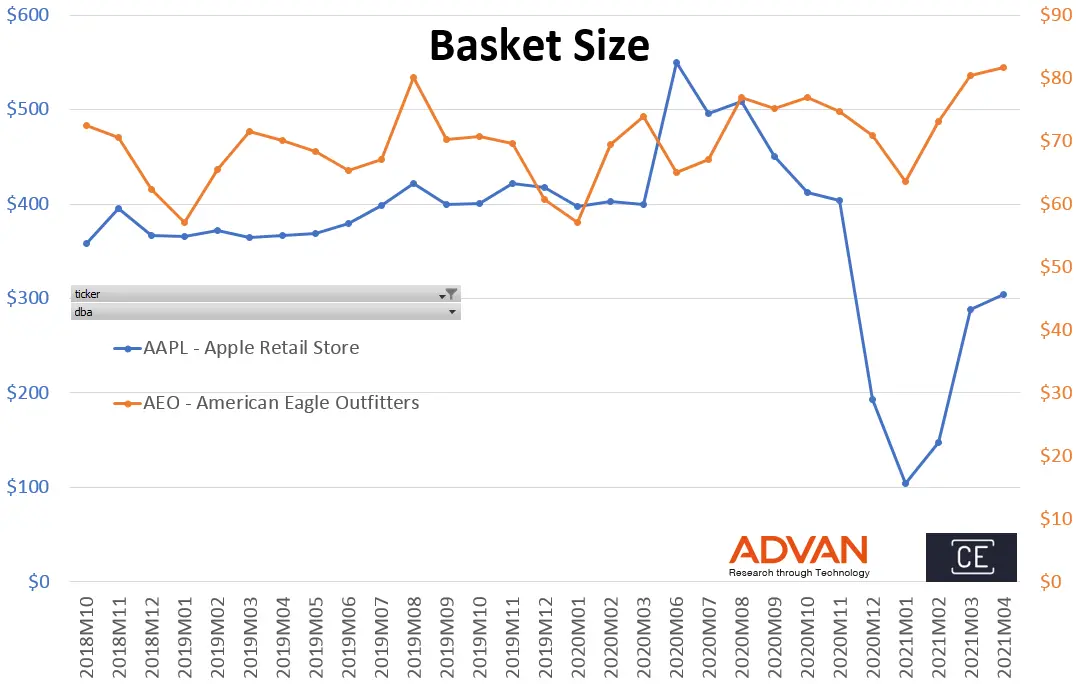 So what can we conclude from these quick glimpses? Apple still rules, with massive per-visitor spending, excellent shopper conversion and basket size to outdo the best of them. But we are starting to see some chinks in its armor. The luster is not as shiny as it was as recently as a couple of years ago. At least not in the physical world, which investors, real estate and companies are watching more closely as the world returns to its old shopping habits with the pandemic receding.